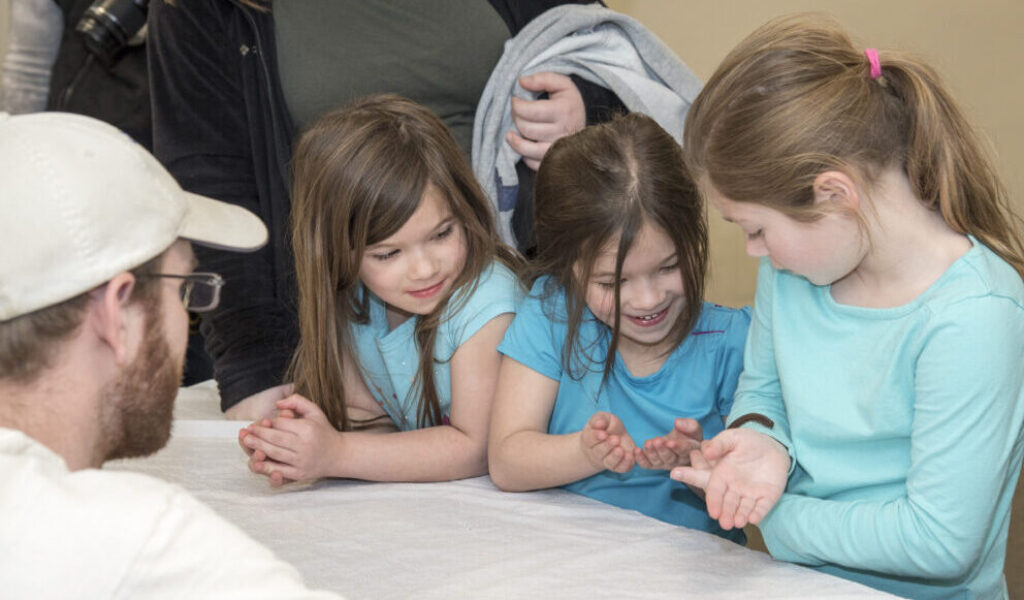 Purdue Entomology has been providing unique, hands-on science education for over 40 years. We rely on the generous support of our donors to help us provide the majority of our programming for FREE.
Your donations support our work with over 50,000 Hoosiers a year through public events and school visits, our Bug Barn live collections, and teaching experience for Purdue students.
We believe our work inspires kids, teachers, and families to look closer at the tiny animals around them, and discover the world that up until now they have only stepped on.
Your Donations Help Us:
Continue our policy of FREE programs for any school with over 50% of their students receiving free or reduced lunches via the Indiana Supplemental Nutrition Program
Hire Purdue entomology students and give them hands-on, career building experience
Hire an undergraduate intern each year to learn about event management and help with Bug Bowl
Support our conservation breeding programs in order to reduce wildlife trafficking and preserve endangered arthropod species
Keep all our live animals fed and provide them with species-appropriate housing, in alignment with AZA TITAG standards if possible.
Please note that while the fund is named for Bug Bowl, it supports ALL our educational efforts year round.