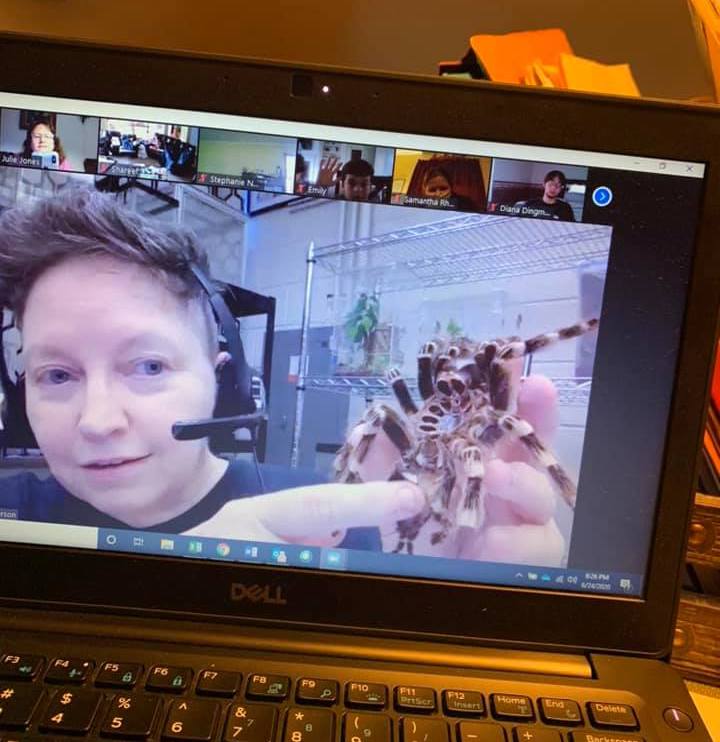 For Fall 2022, we have paused the virtual version of our bug zoo tours.
School Subjects: Biology, Careers, Scientific Inquiry, Agriculture, Ecology
Grade Level: 3rd Grade – 12th grade
Time Required:
Pre-program Activity – One 15 minute class block. Students generate questions which are sent to Purdue Entomology before the video program.

Live Program: 30- 45 minutes, depending on age group and topics
Live Program:
The entomologist will review with students some basic background about Arthropods; usually in a Know/Want to Know format. (This can also be done as a pre-program activity.)
The teacher can read student questions, or we are happy to answer questions directly from students.
The entomologist will answer each question using visual aids and props, including our live insect zoo collection!
Standards addressed: Focus area for each program is set by the teacher; we can work with what subjects are currently under study, and what subjects students focus their questions on.
Video Platforms: We've done programs on Microsoft Teams, Zoom, Skype, WebEx, and Google Meet and Google Hangouts. You name it, we can probably connect!