1)  The beginning of damage to alfalfa leaflets (note yellowing) caused by the potato leafhopper was seen on second harvest. Other individuals noted and confirmed much more severe damage than what is shown in the photo below. Information about the potato leafhopper can be found at
https://extension.entm.purdue.edu/fieldcropsipm/insects/sg-potato-leafhopper.php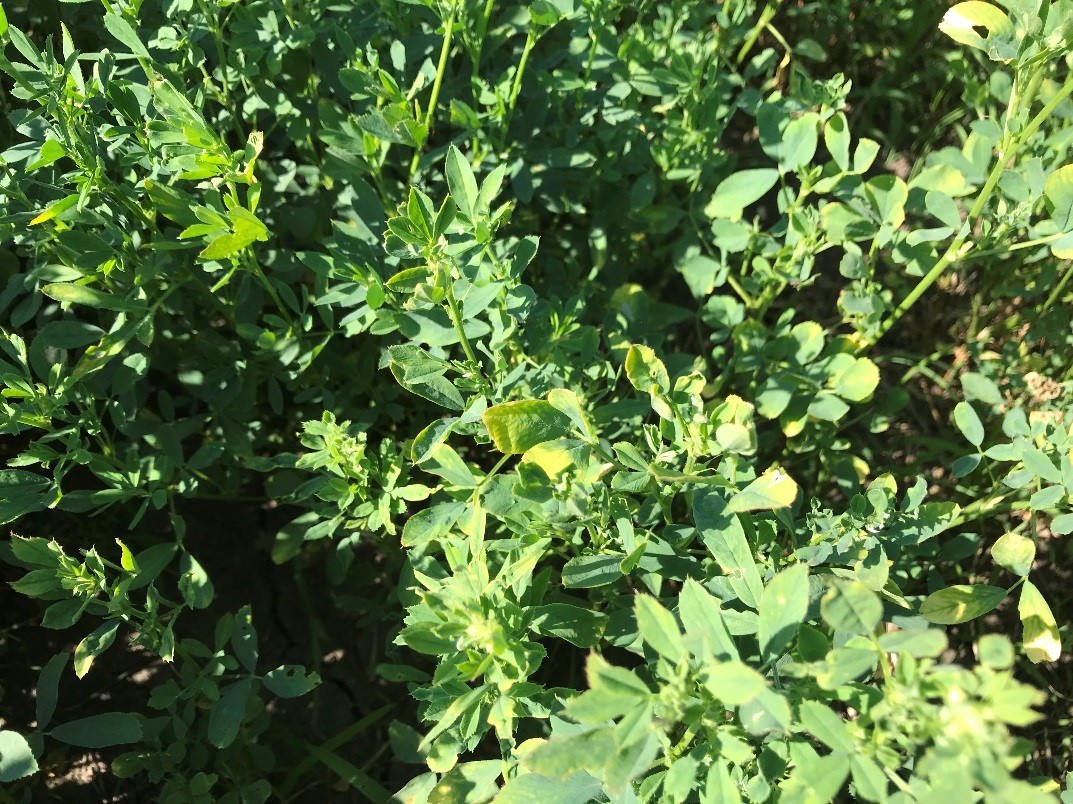 2)  Ergot was noted on the seedheads of several cool-season forage grasses and cereal rye, too. Symptoms when consumed by livestock are similar to conditions with fescue toxicosis. Check pastures and seedheads in hay to see if the ergot bodies (sclerotia) can be found.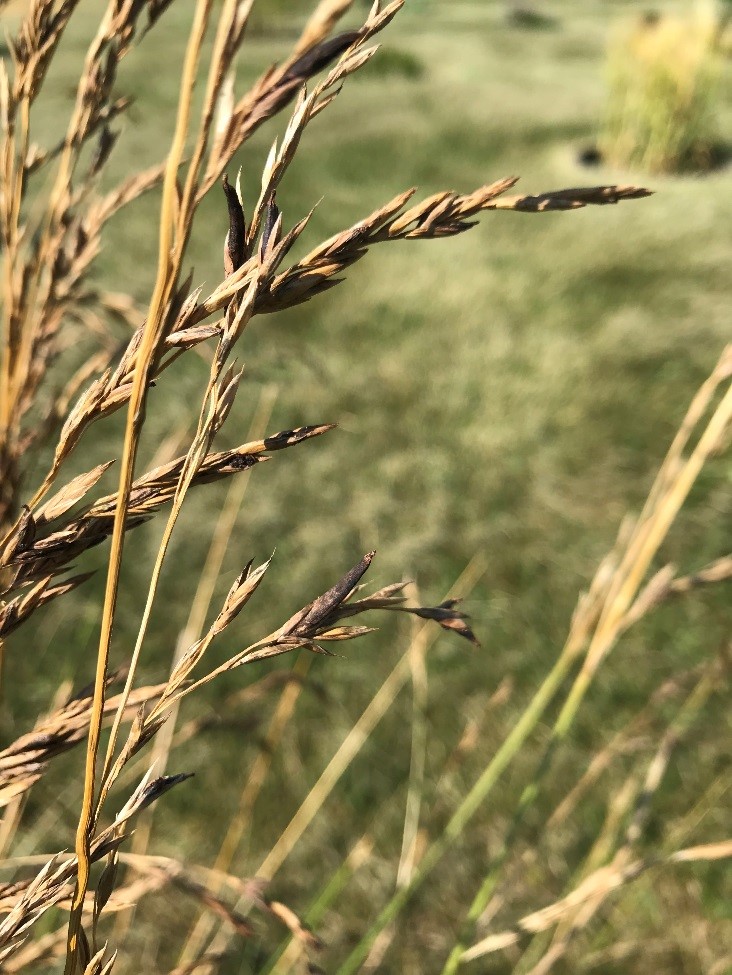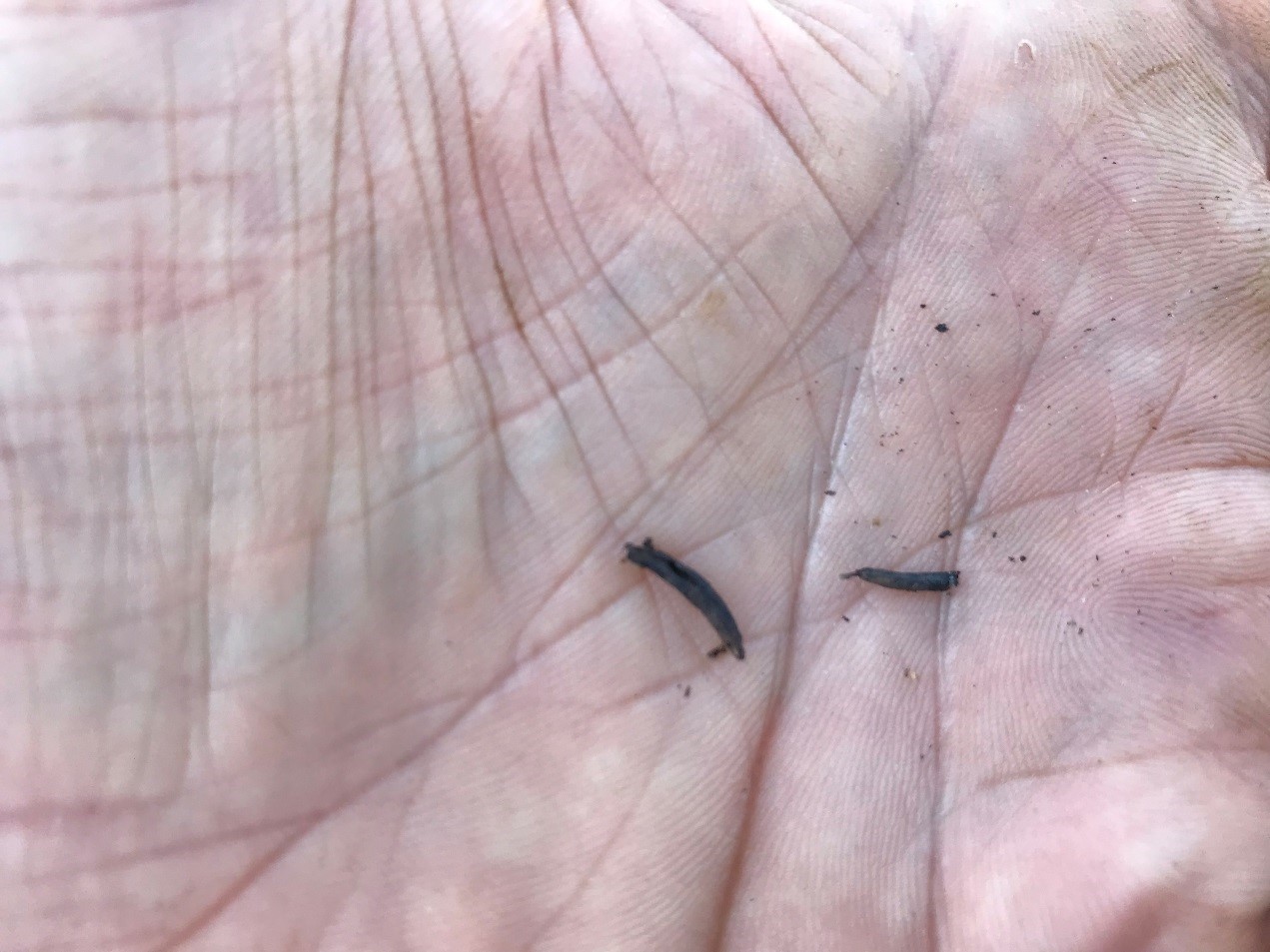 3)  Japanese beetle adults were found preferentially feeding on sorghum-sudangrass next to a perennial grass pasture. No damage was occurring in the perennial grass pasture.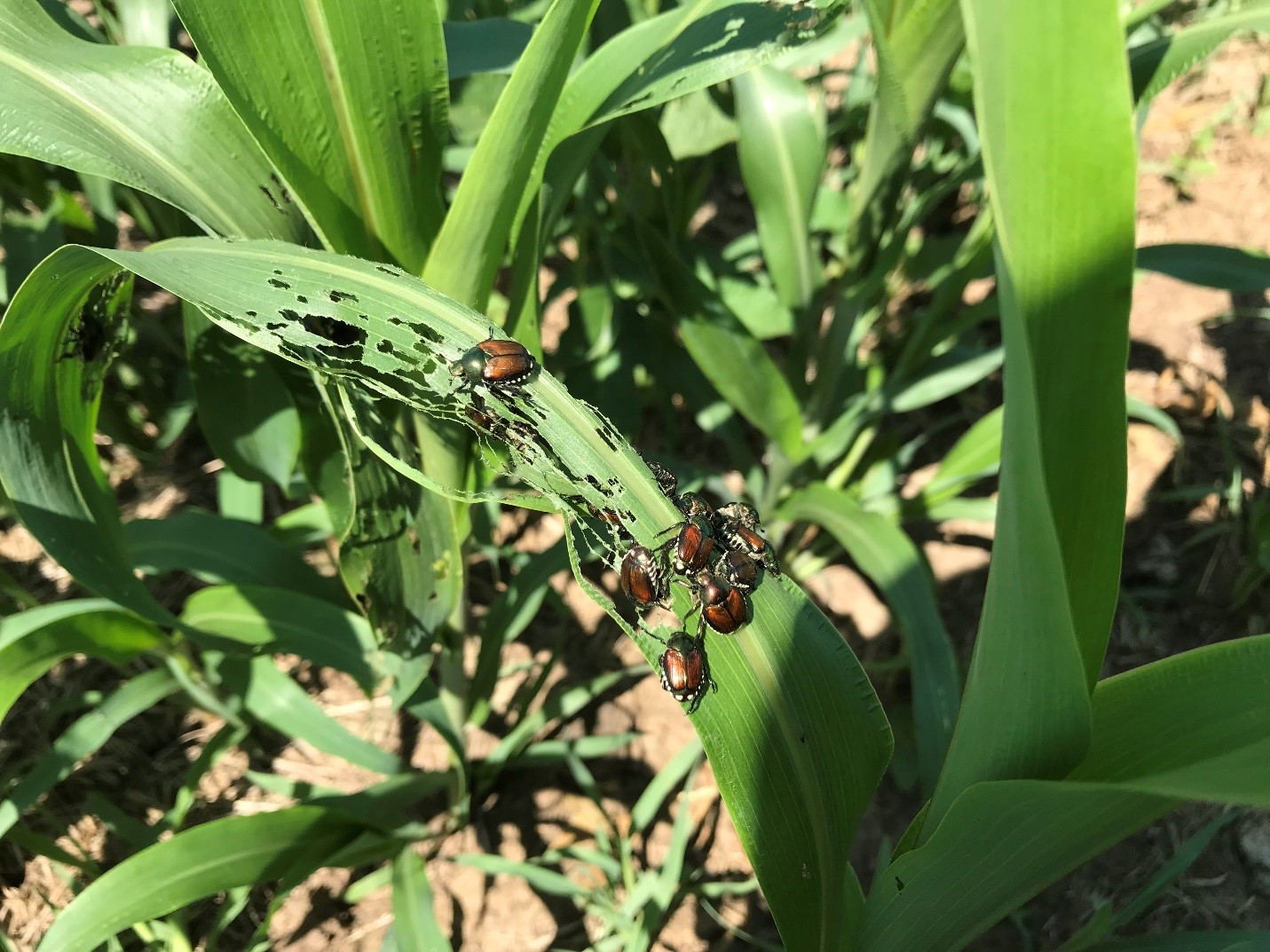 4)  Taking hay samples with a forage probe was demonstrated at a Hendricks County Extension event. Hay quality to date in Indiana is not good. Producers need to measure forage quality and have rations developed by a trained nutritionist so body condition of livestock does not become a concern when the hay is fed. Many Purdue County Extension offices have a hay probe to loan. Information can be found at www.foragetesting.org