Youth Related Activities
---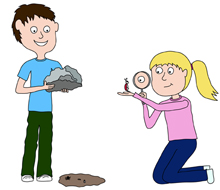 Insect Fact n' Photo Quiz Apps
Insect Fact n' Photo Apps contains information on 150 common insects encountered by beginning collectors. The photos depict one example of each of the 150 insects required in the Career Development Event (CDE) judging contest. Questions about the insect, its general biology and life cycle, and where it may be found, posed and then interactively answered and graded. Apps make these quizzes handy, fresh, and a great way to prepare for the insect judging competition.

Order bug quiz #1 here.
Order bug quiz #2 here.
IPM Interactive Activity
Pest Detective Simple and fun activities to help children and adults learn to use Integrated Pest Management (IPM) to manage pests at school, home, or in the yard. Designed with children in mind, however anyone will enjoy these activities.
Click here to play!
IPM in Schools Activity Book
The Department of Entomology at Purdue University is pleased to provide these fun integrated pest management (IPM) educational activities to help teach the most effective ways of managing pests.
Click here for a copy of the booklet
Recipes
Click on the book covers below to find printable recipes on how to make food look like insects as well as cooking with insects.
| | |
| --- | --- |
| Make Food Look Like Insects | Cooking with Insects |
Butterfly House Plans
Butterfly houses have slots the perfect size to provide shelter from the wind and weather and to keep birds out. Place your butterfly house in a sunny location in your garden, away from prevailing winds. Mount it about 4 feet off the ground on a pole or tree in the garden.
Click here for Butterfly House Plans