This information is in memory of Lawrence Duncan, a dedicated grain and livestock farmer whose passion was breeding Hereford cattle. He was passionate about forages, too, stating "Grass is King around here". And he didn't mean corn!
National Forage Week (June 21 – 27) is coming to a close. The leadership team of the Indiana Forage Council, a not-for- profit organization, decided it was appropriate to share on the council's Facebook page the contributions forage crops provide the world. If you didn't see the daily posts, they follow.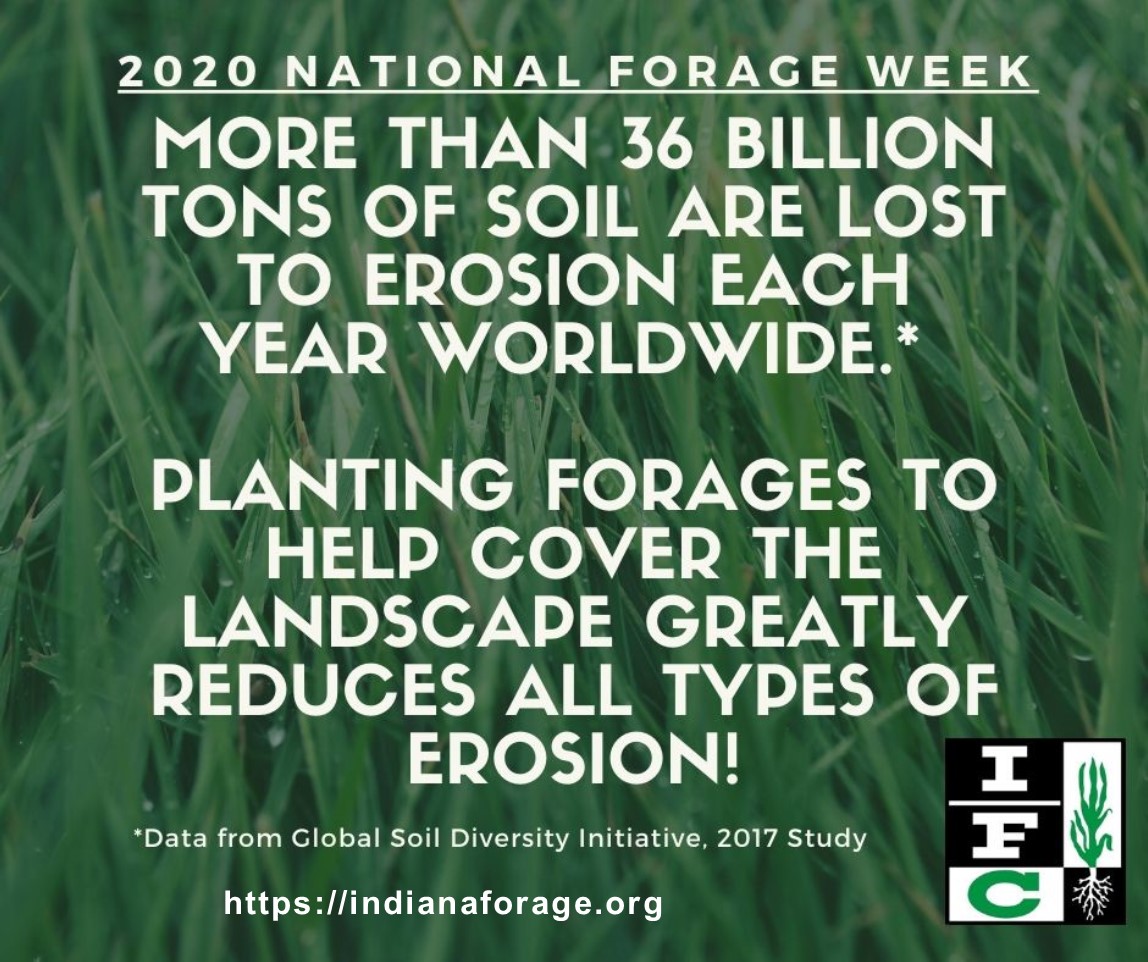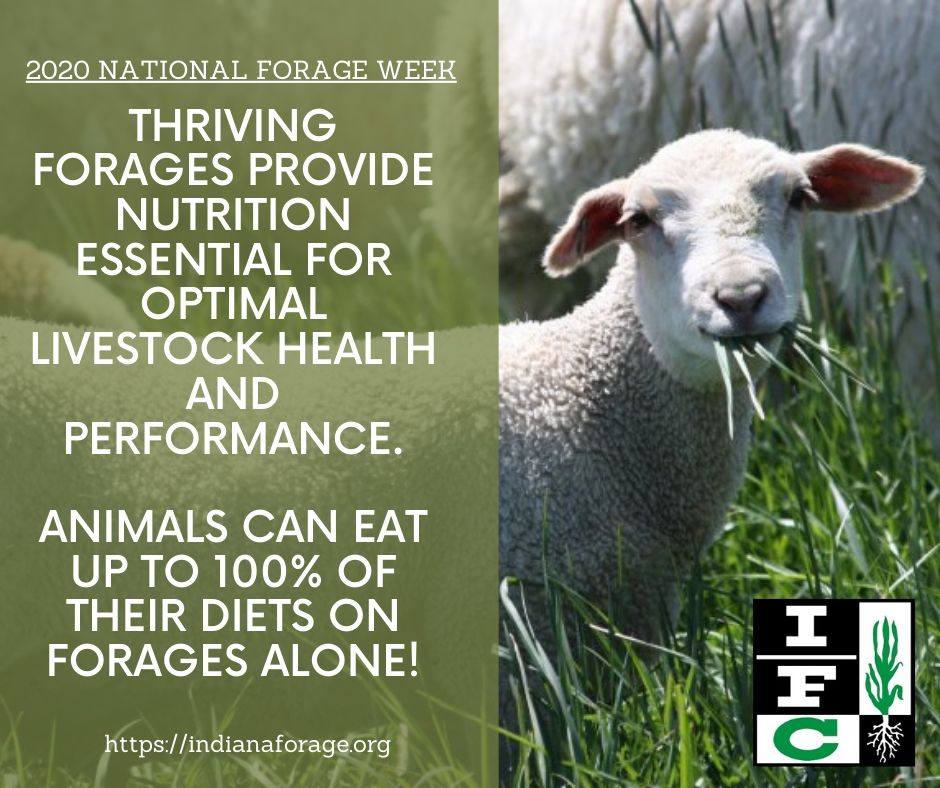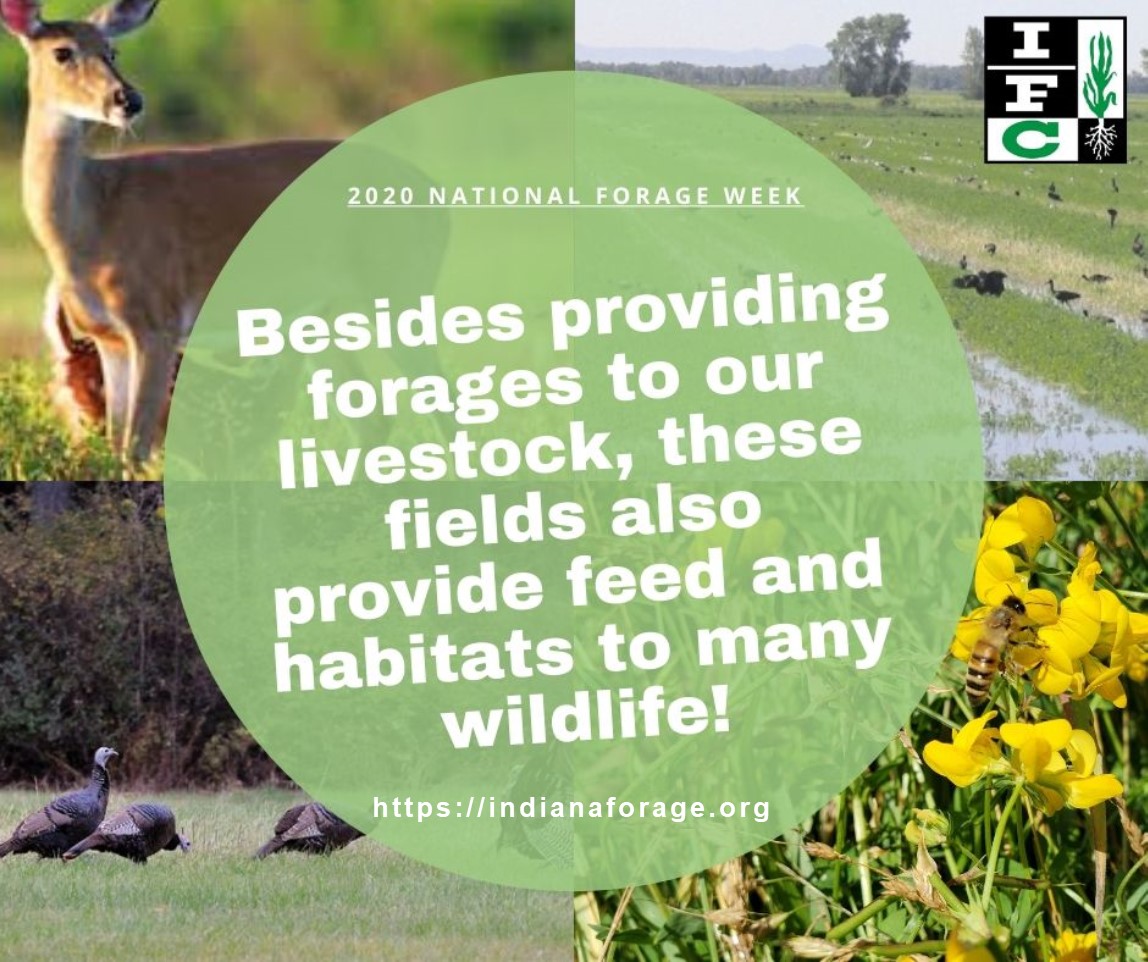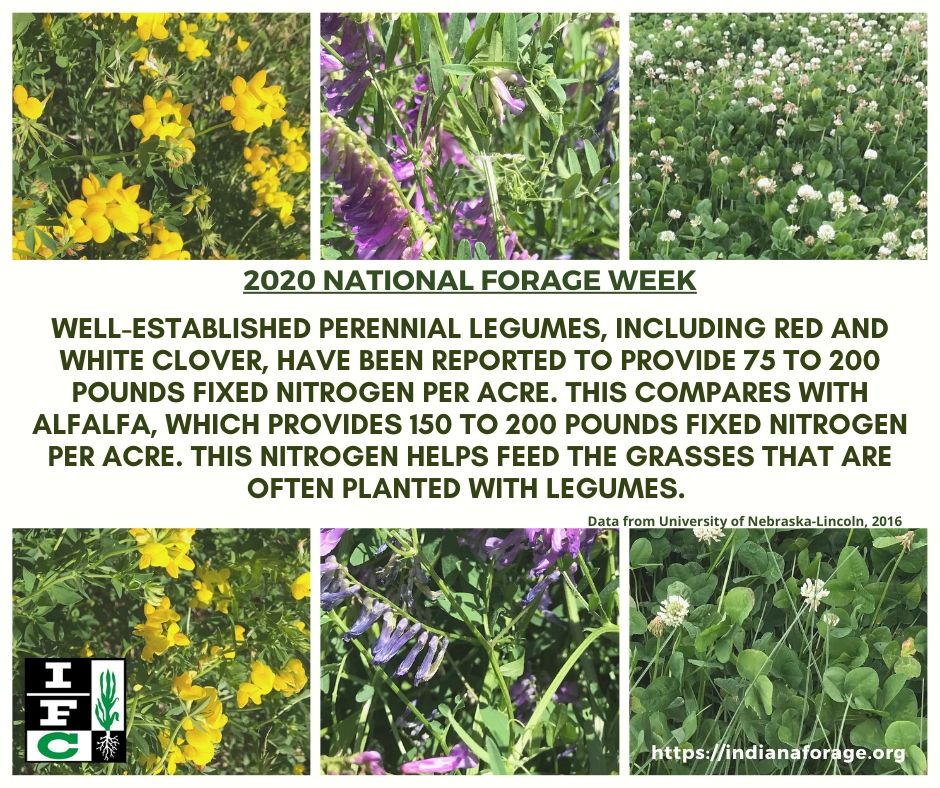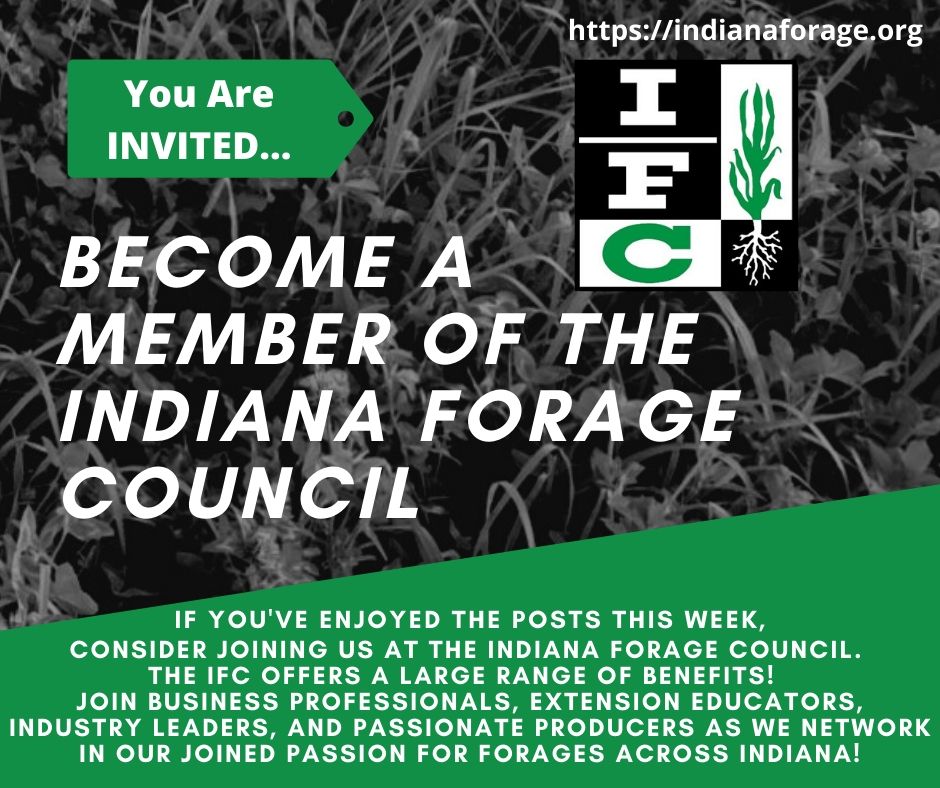 The following information was developed many years ago to introduce children to forages. Enjoy meeting Freddy as he learns about forages. Please share the video and coloring book with young and old!
Coloring book https://ag.purdue.edu/agry/k12/Documents/FreddyFriends.pdf
Celebrate every day with an appreciation for all that forages do for the world. Have some ice cream. It's a great indirect way for people to eat alfalfa and corn silage!