Research and Extension efforts in the Long Lab are focused on applying knowledge of insect ecology towards real-world insect challenges faced by specialty crop producers in the north central region. We aim to incorporate stakeholder questions and needs into lab projects and have carried out successful on-farm research with collaborating farmers. Current efforts in the lab are focused on informing insect management in parsley, carrot, hemp, and small fruit production systems.
---
Current Lab Members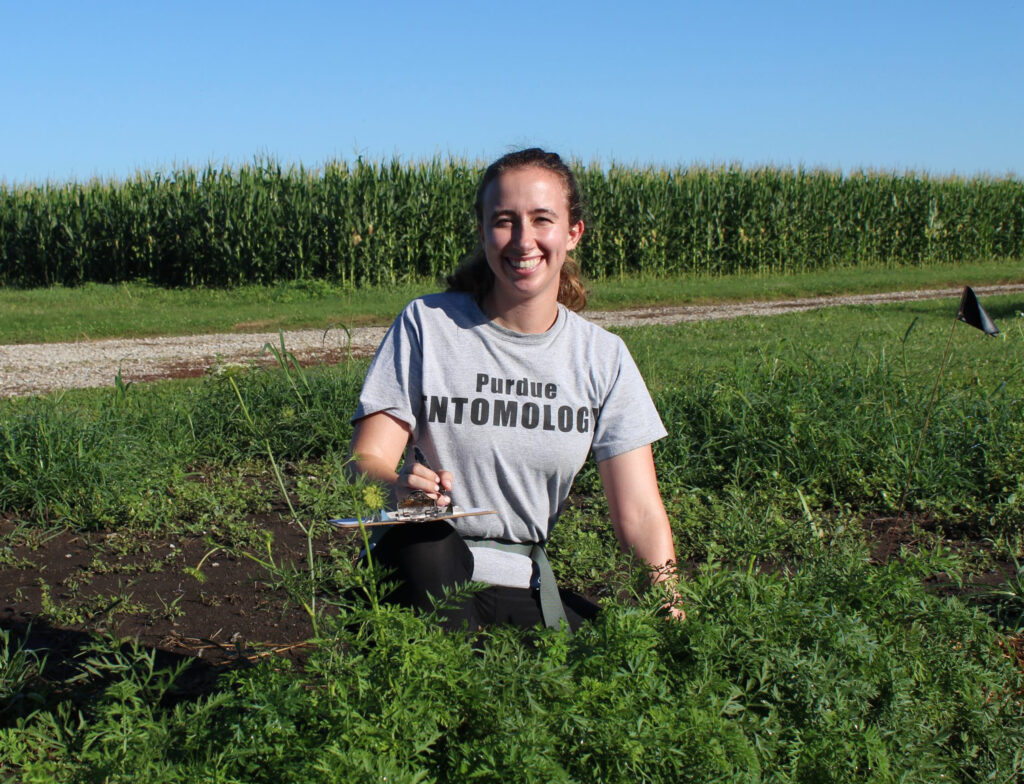 Emily Justus
Graduate Research Associate (Ph. D.)
My research broadly focuses on the factors that affect carrot weevil behavior. Specifically, I am interested in how host genotype and soil microbiome effect carrot weevil oviposition and host-finding, as well as larval survival. Additionally, I am very passionate about outreach and engagement. In my free time I enjoy baking, going to the gym, and have recently taken up pottery.
Twitter handle: @EntoEmily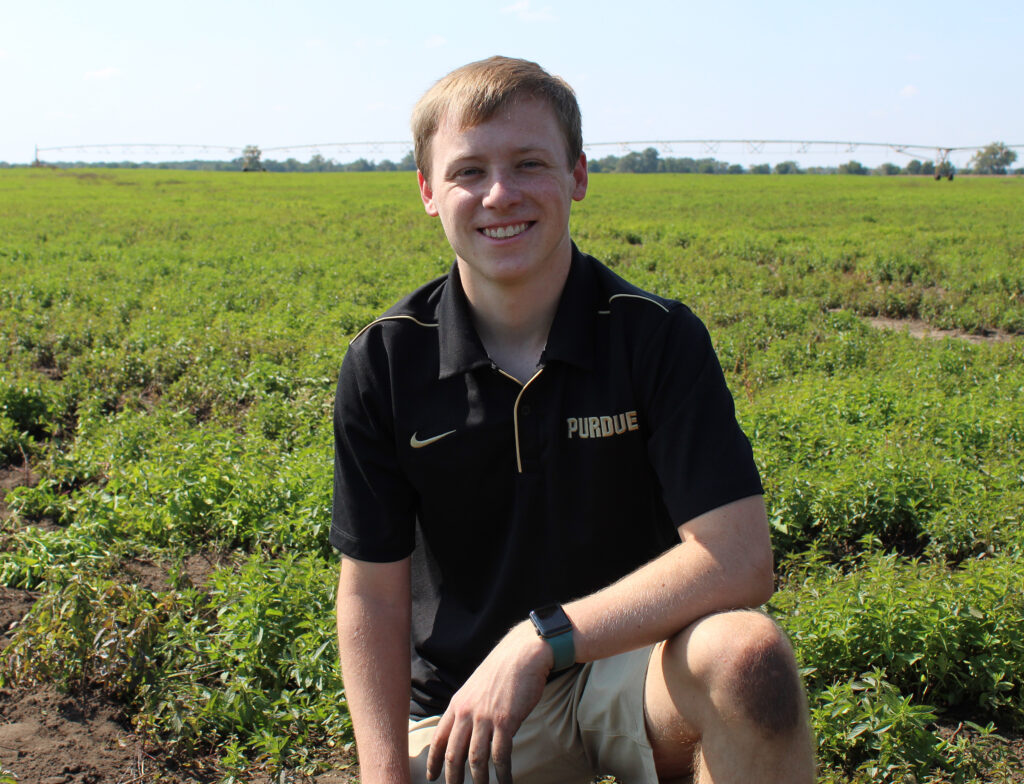 Connor Sturr
Graduate Research Associate (M. S.)
My research focuses on developing IPM strategies for Asiatic garden beetle larvae in commercial mint fields; I'm exploring economic thresholds for treating and the efficacy of certain insecticides on managing this insect. I received my B.S. from Michigan State University in Entomology where I worked with IPM in field crops. In my free time I enjoy hiking/camping, anything Star Wars related, insect photography, and playing the baritone!
Twitter handle: @connorsturr
---
Lab Alumni
Zihan (Lilac) Hong, M.S. 2022.
Zach Serber, M.S. 2022.
---
If you are interested in joining the Long Lab, please send an email with (1) a brief description of your research interests and experiences, and (2) a copy of your CV or resume to eylong@purdue.edu. In the meantime, be sure to check out the Purdue Entomology Graduate Program website for more information!