Research and Extension efforts in the Long Lab are focused on applying knowledge of insect ecology towards real-world insect challenges faced by specialty crop producers in the north central region. We aim to incorporate stakeholder questions and needs into lab projects and have carried out successful on-farm research with collaborating farmers. Current efforts in the lab are focused on informing insect management in parsley, carrot, hemp, and small fruit production systems.
---
Current Lab Members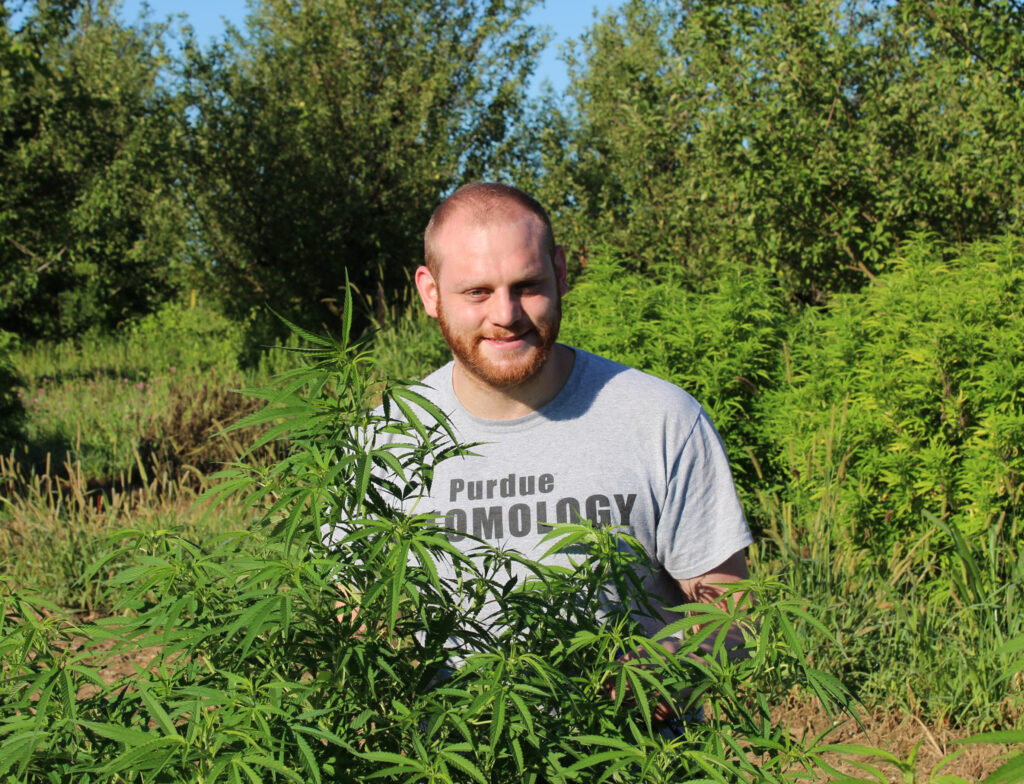 Zach Serber
Graduate Research Associate (M. S.)
Currently my research is focused on hemp IPM and the evaluation of the pest potential of whiteflies on hemp crops and their effects on hemp yields and floral chemistry. I will also be examining possible biological control strategies for whiteflies on hemp. I've loved insects my whole entire life but it was actually my interests in applied ecology that made me decide to pursue entomology and then further into pest management. In my free time I like to read, play videogames, do photography and cycle.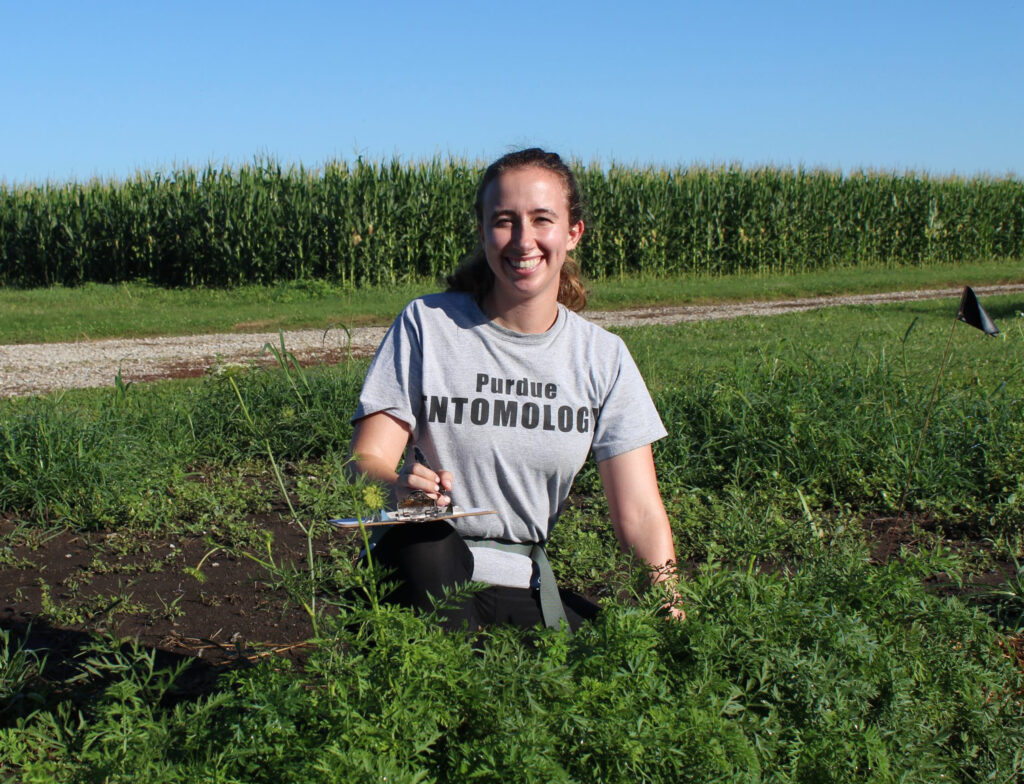 Emily Justus
Graduate Research Associate (Ph. D.)
My research broadly focuses on the factors that affect carrot weevil behavior. Specifically, I am interested in how host genotype and soil microbiome effect carrot weevil oviposition and host-finding, as well as larval survival. Additionally, I am very passionate about outreach and engagement. In my free time I enjoy baking, going to the gym, and have recently taken up pottery.
Twitter handle: @EntoEmily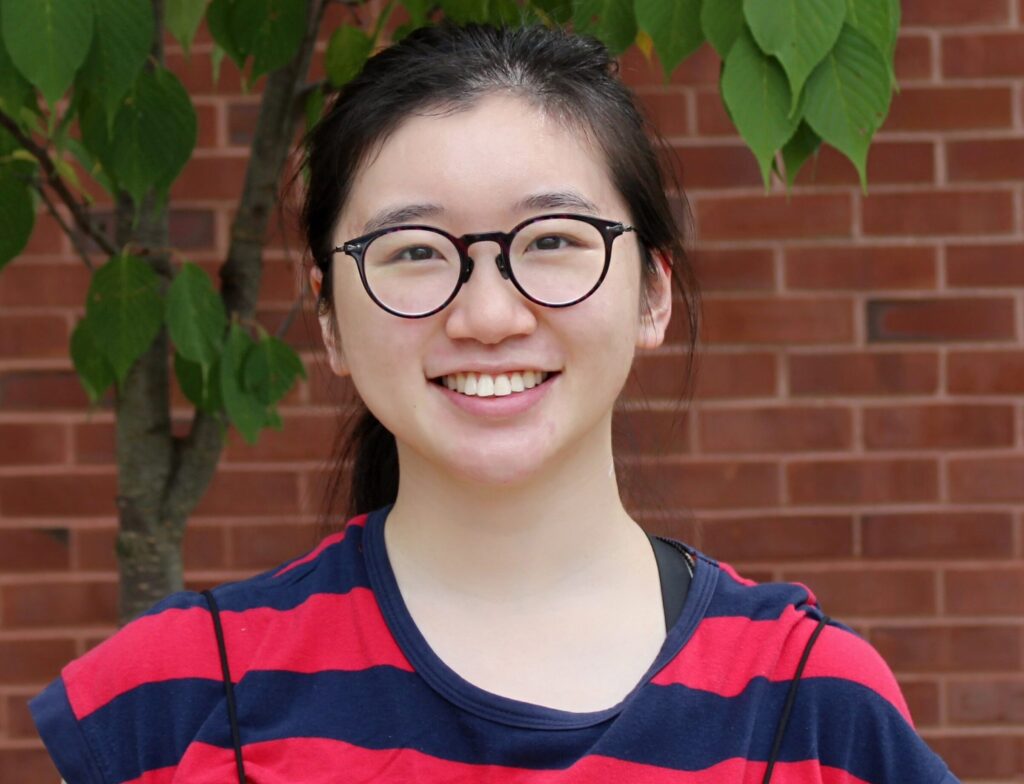 Lilac Hong
Graduate Research Associate (M. S.)
I am a Master's student researching spotted wing drosophila ecology in the Long lab. I received my undergraduate degree in Entomology at Cornell University, where I researched biological control of the brown marmorated stink bug. I like a lot of different things: books, movies, and outdoor activities. In my spare time, I like to wander around and find new restaurants to try and new trails to hike. I am always developing new hobbies and trying new activities!
Twitter handle: @HongLilac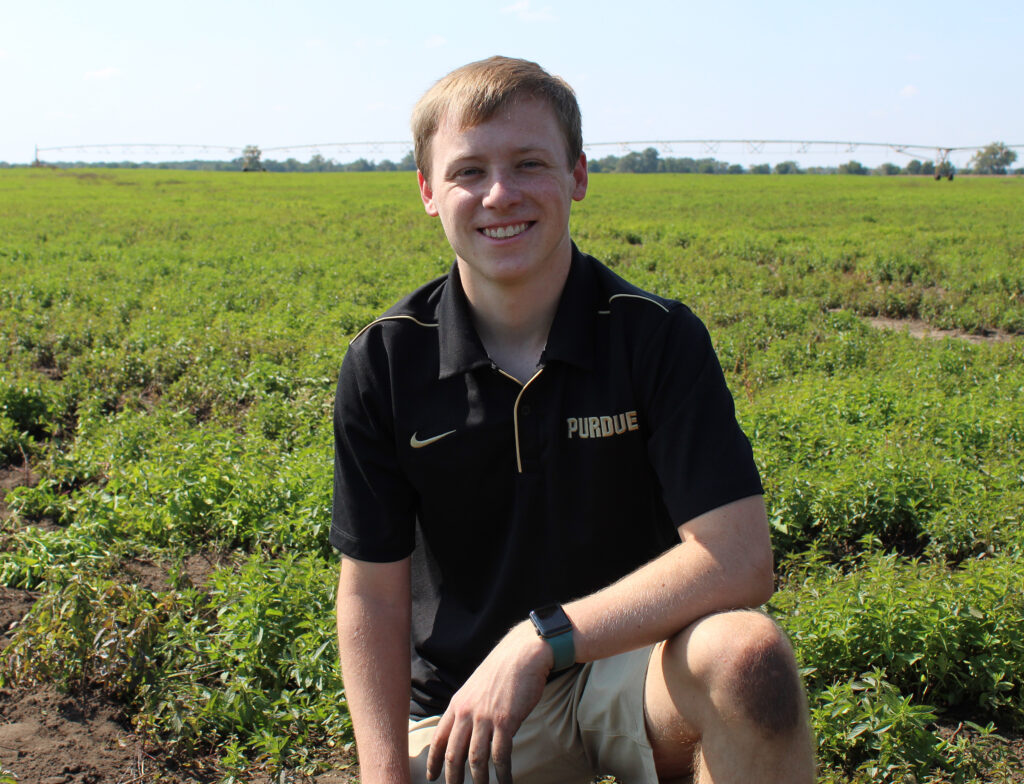 Connor Sturr
Graduate Research Associate (M. S.)
My research focuses on developing IPM strategies for Asiatic garden beetle larvae in commercial mint fields; I'm exploring economic thresholds for treating and the efficacy of certain insecticides on managing this insect. I received my B.S. from Michigan State University in Entomology where I worked with IPM in field crops. In my free time I enjoy hiking/camping, anything Star Wars related, insect photography, and playing the baritone!
Twitter handle: @connorsturr
---
If you are interested in joining the Long Lab, please send an email with (1) a brief description of your research interests and experiences, and (2) a copy of your CV or resume to eylong@purdue.edu. In the meantime, be sure to check out the Purdue Entomology Graduate Program website for more information!