Pest & Crop Newsletter, Entomology Extension, Purdue University


What an Incredible Black Cutworm Catching Season – (John Obermeyer and Christian Krupke)
• Thanks to the pheromone trap cooperators!
• Record number of moths caught this spring.
• According to heat unit accumulations, NOW is the time to be scouting!
• Get muddy in the field, replanting is not a good option at this point.
Every spring, dozens of cooperators throughout the state put forth considerable effort in trapping for the arrival and intensity of black cutworm moths. This year, especially, they were very busy showing off their counting skillz! I'm personally indebted to these faithful bug counters, hoping you also appreciate their efforts as reported in the "Black Cutworm Adult Pheromone Trap Report." If you recognize a name or two on this list of reporters, by county, please thank them!

As you can see from the past year's trap comparison graph, 2014 black cutworm moth catches has not only broken past records, it has blown the doors off. With this and a larval development model (see the accompanying "Black Cutworm Development Map") it allows us to alert pest managers to be scouting emerging corn.

NOW IS THE TIME TO SCOUT!!!

Admittedly, this is not an exact science. But one must consider the moth catches in Weeks 4 and 5, the last week of April and first of May. If nearly as many female moths have accompanied the male moths (pheromone traps only attract male moths) into Indiana, one has to agree that the "stage is set" for significant black cutworm damage.

During this wet period for the state, scout high-risk fields for cutworm corn leaf feeding and/or cutting. Don't be overly reliant on seed-applied insecticides or traited corn to protect your stand, they will not withstand severe pressure. Fields yet to be planted to corn are especially prone to damage, as the cutworms are likely established and feeding on weedy growth as you read this.

Happy, and muddy, Scouting!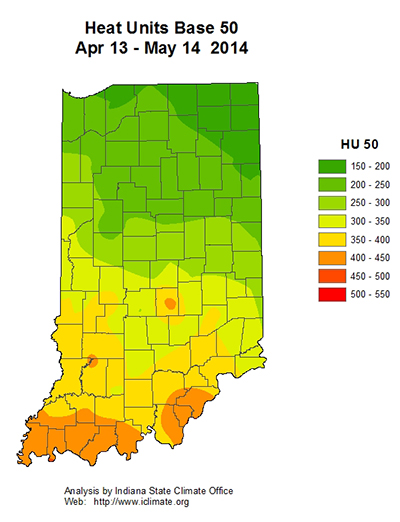 Bug Scout says: "Any corn up in Southern Indiana counties should be scouted!"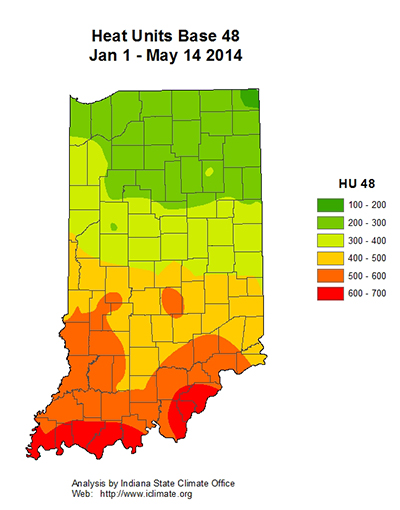 Bug Scout says: "Alfalfa weevil damage should be throughout the state!"



Click here to see the Armyworm Pheromone Trap Report


Black Cutworm Adult Pheromone Trap Report