Flower and Pollinator Dissection
Dissection Learning Activity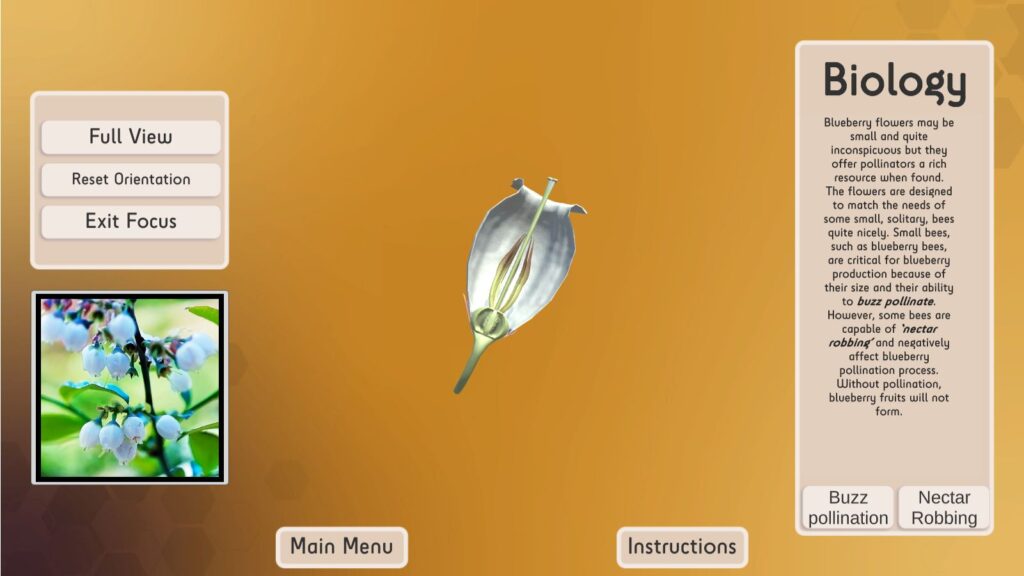 Game Objectives:
Compare the reproductive anatomy of flowers and corresponding morphology of insect pollinators by dissecting component parts of each flower and insect. By comparison you will learn how each differs and how differences affect partner pollinators. Ecological concepts such as co-evolution, mutualism, fitness, specialization, and symbiotic relationships are illustrated.
Gameplay:
Dissect and compare the reproductive parts of seven different flowers and pollination behavior of seven different insect pollinators to learn specific ways that flowers attract and partner with insect pollinators. The flowers and insect parts may be pulled apart, magnified and rotated for maximum illustration. Definitions and descriptions, as they relate to pollination, are provided for each part.
Matching Game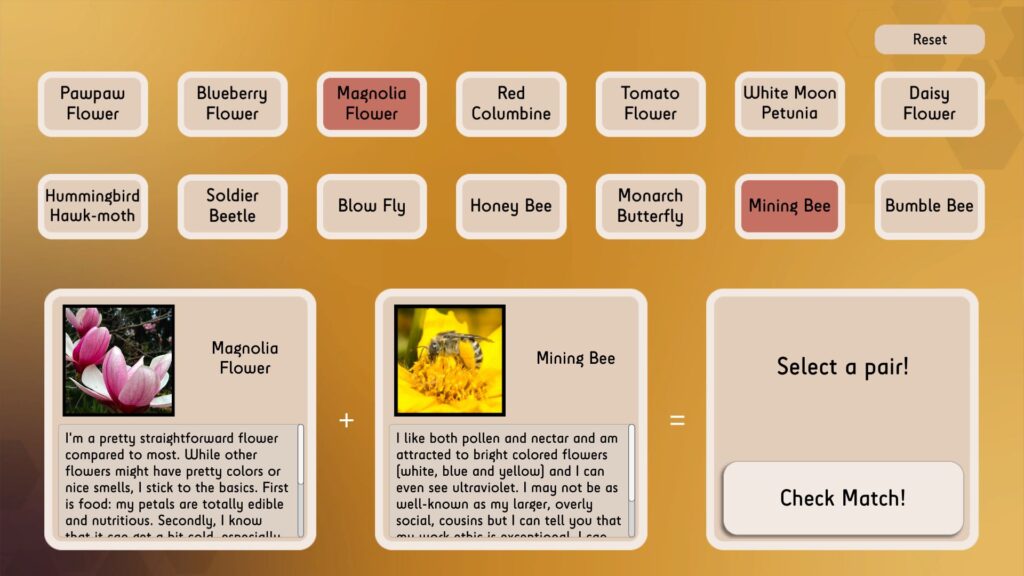 Matching game:
A profile and photograph for each of the 7 flowers and 7 pollinators is provided. Based upon these and what you have learned by dissecting flowers and insect pollinators you are tasked with choosing the best partnerships. Use your mouse to select the best matches for all 7 flowers. Remember that some partnerships are exclusive – meaning that there is only one possible option. Others may have more than one option initially but through the process of deduction you will find only one 'best' way to match ALL of the flowers listed with ALL of the pollinator partners.
Good luck!