Design Your Own Pollinator – Friendly Landscape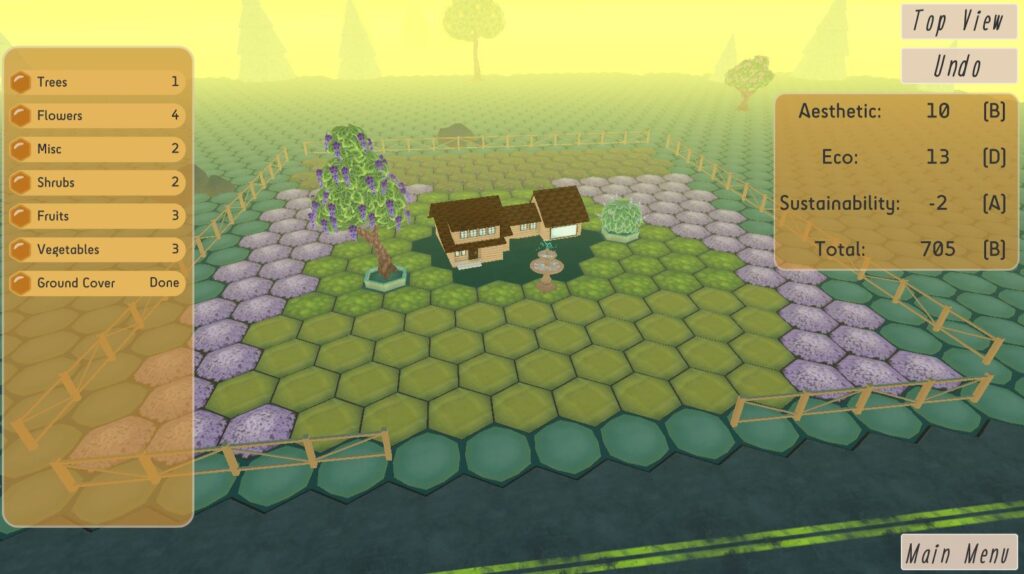 Game Objectives:
Design a residential home landscape in a manner that is (1) aesthetically pleasing, (2) sustainable, and (3) pollinator-friendly.
Gameplay:
Strategically choose and place trees, shrubs, flowers, fruits, vegetables, ground cover plants, and non-plant landscape features via "mouse select drag and drop" into the virtual landscape, as a homeowner might while designing a residential landscape. Key facts are provided with each choice that will help inform both your selection and placement.
Scoring:
Choice and placement will affect individual scores for each of the 3 objectives. Final composite score is based on the total of the three individual scores. Afterwards, a random series of several landscaping tips will be provided to assist in improving a subsequent attempt.
Impress us with your best landscape design.